Take a look at our ChocFest film
In July 2022, in collaboration with local communities and groups living and working in the vicinity of the Cadbury factory, as well as cocoa-growing communities and international artists from Ghana we brought ChocFest to Stirchley and Bournville.
The pop-up arts festival was part of Birmingham 2022 Festival and was a feast for the eyes and ears, bringing the community together, to talk and think about all things chocolate!
ChocFest reignited and celebrated Bournville's historic connection with Ghana, the Commonwealth country where Cadbury's cocoa at the Bournville factory originates. At ChocFest's not-so-soft centre was a new cabaret-style show, 'Chocolate- The Cabaret' with music created in collaboration with celebrated Ghanaian singer-songwriter St Beryl, performed by Ghanaian-Romanian musician and artist Wanlov the Kubolor, much loved Midlands artists Graeme Rose, Amy Kakoura and Jill Dowse, with special guest appearances from renowned djembefola, Vieux Bakayoko and community performers.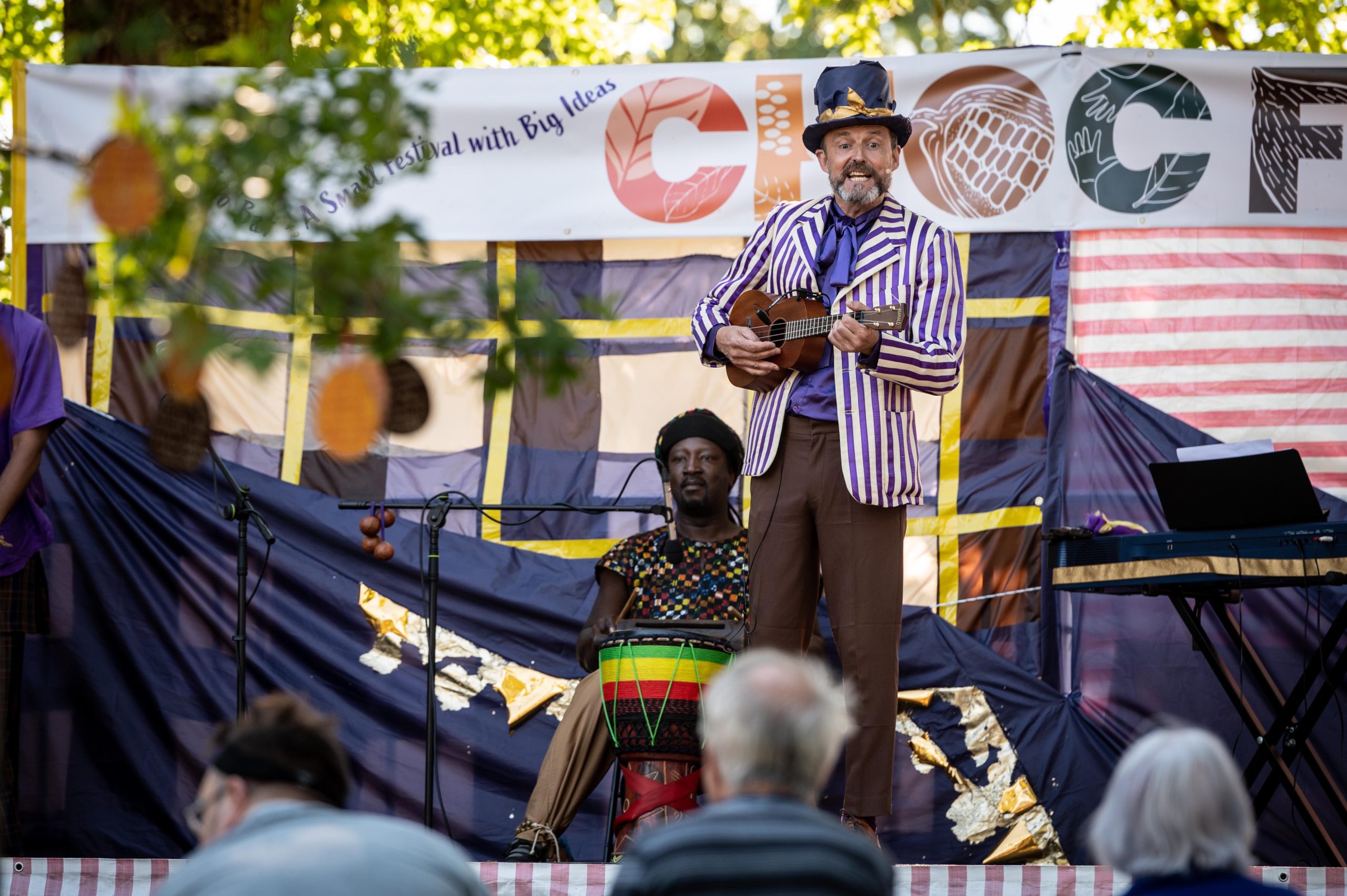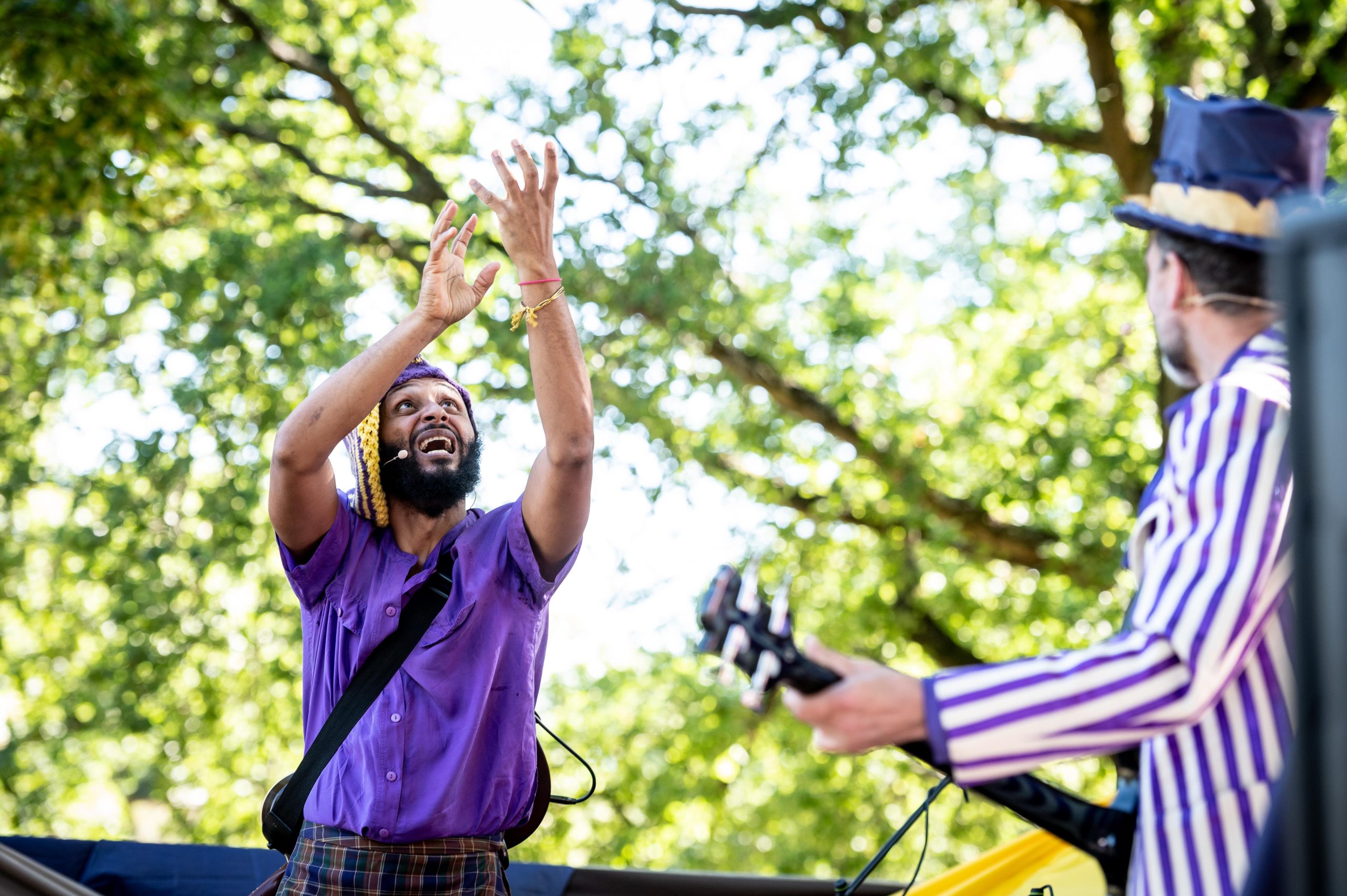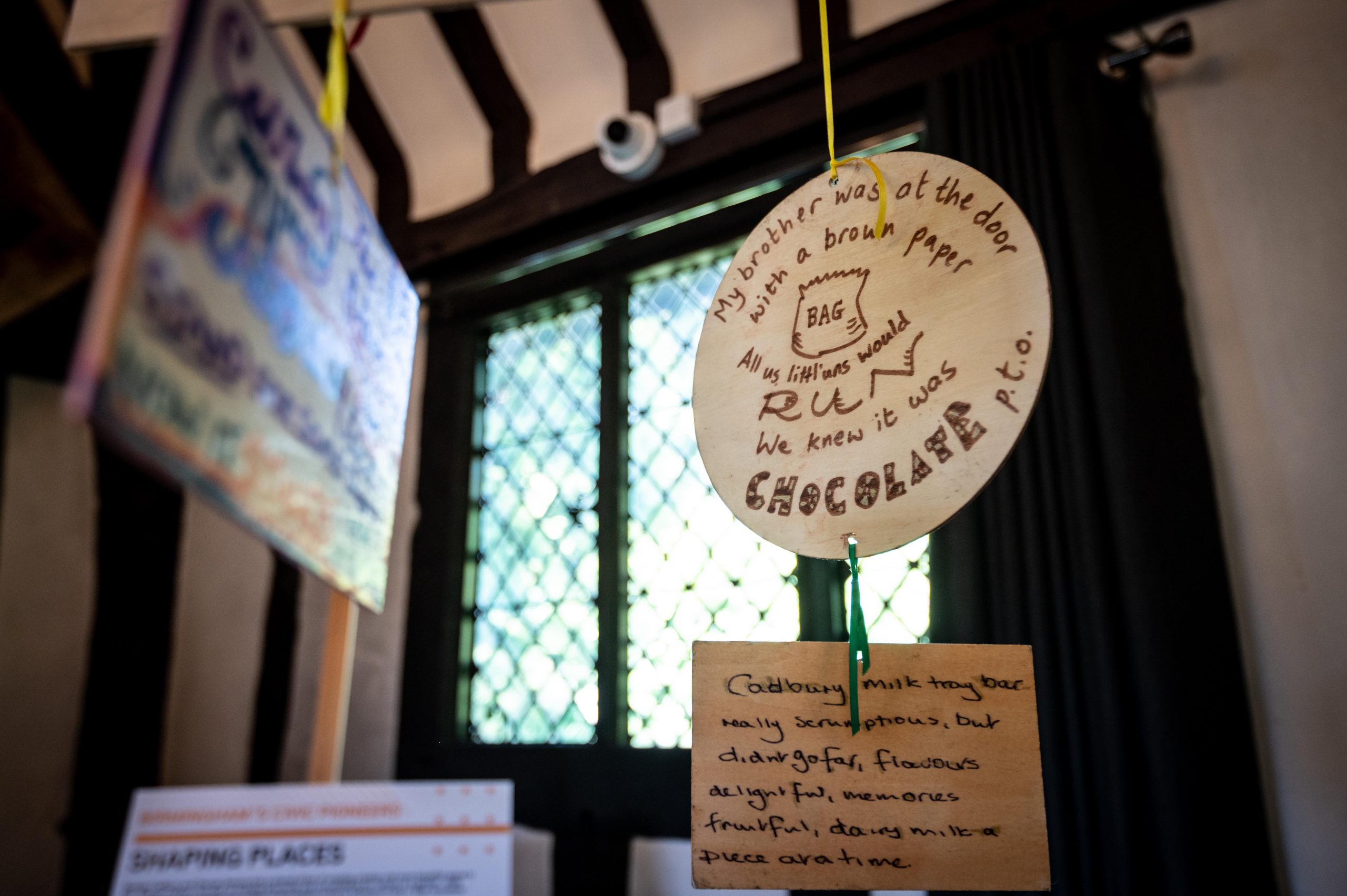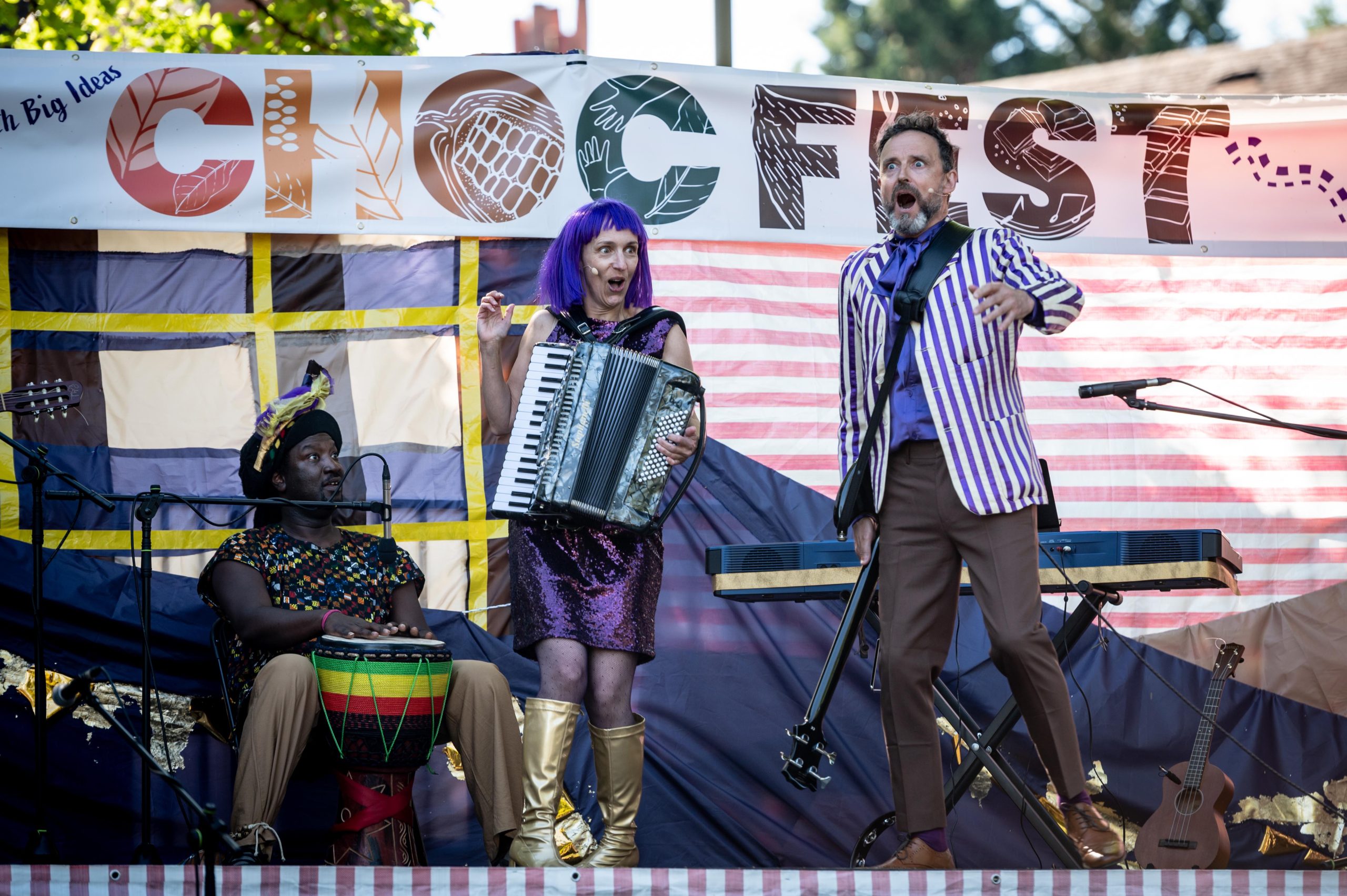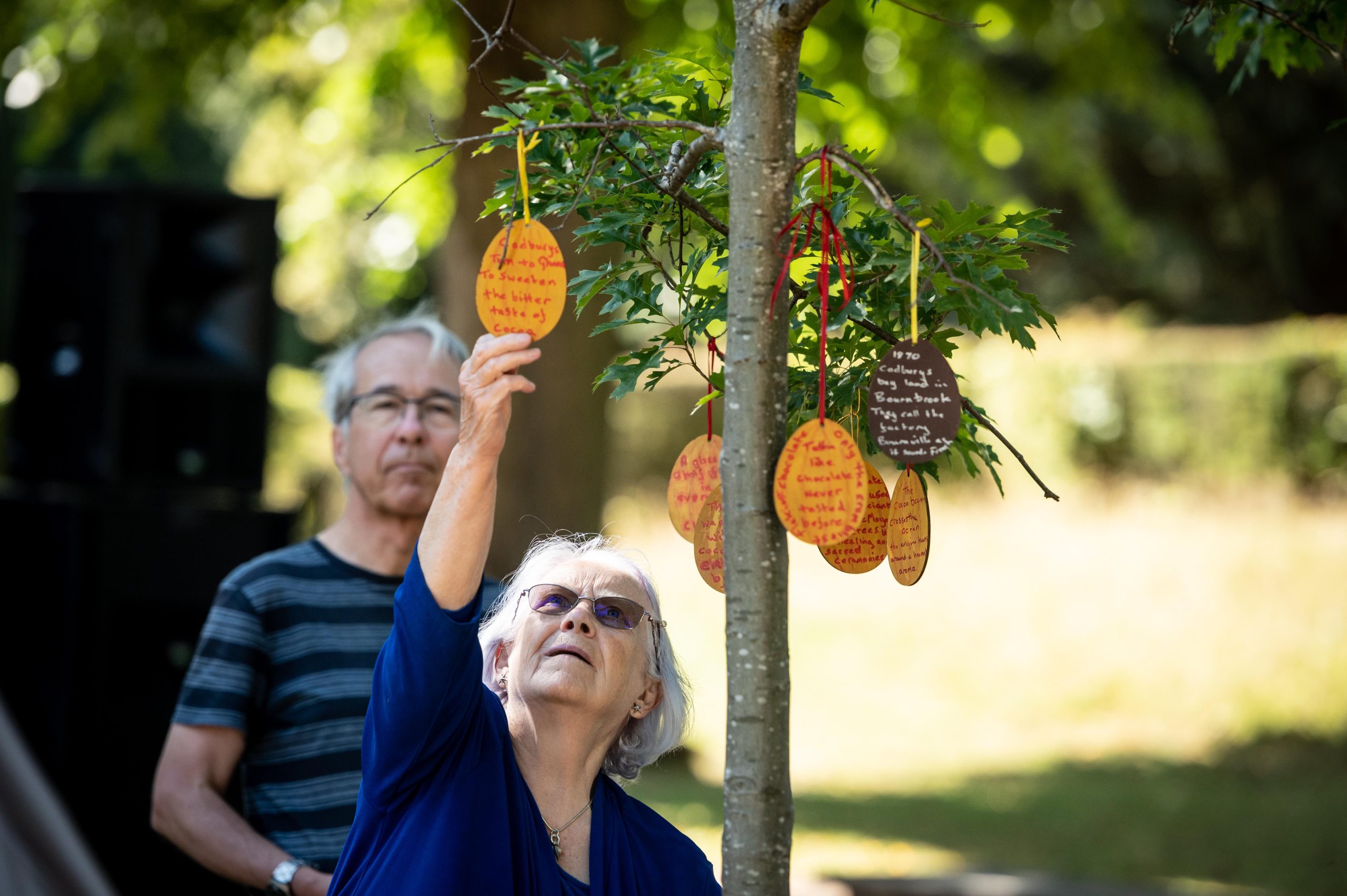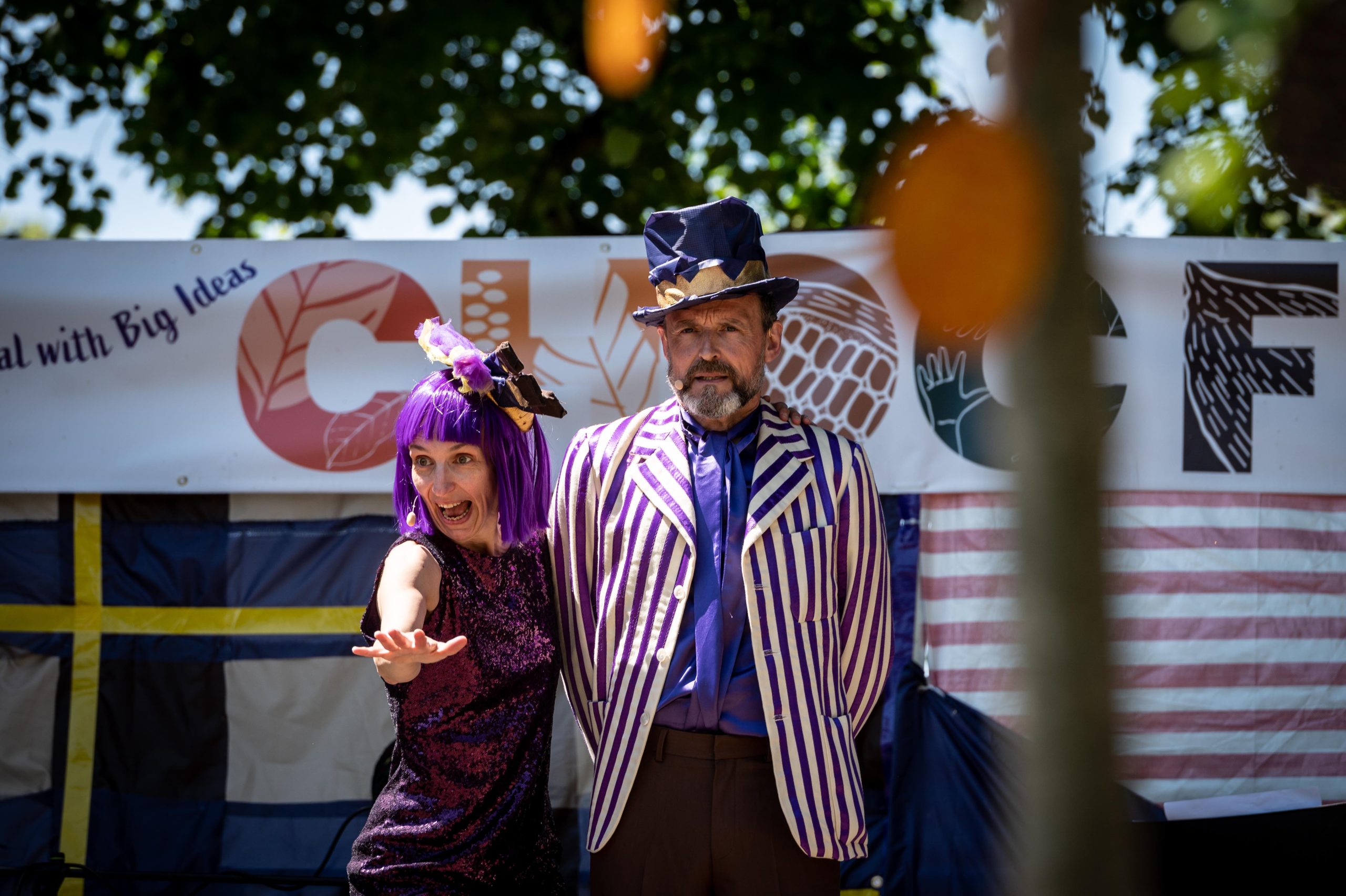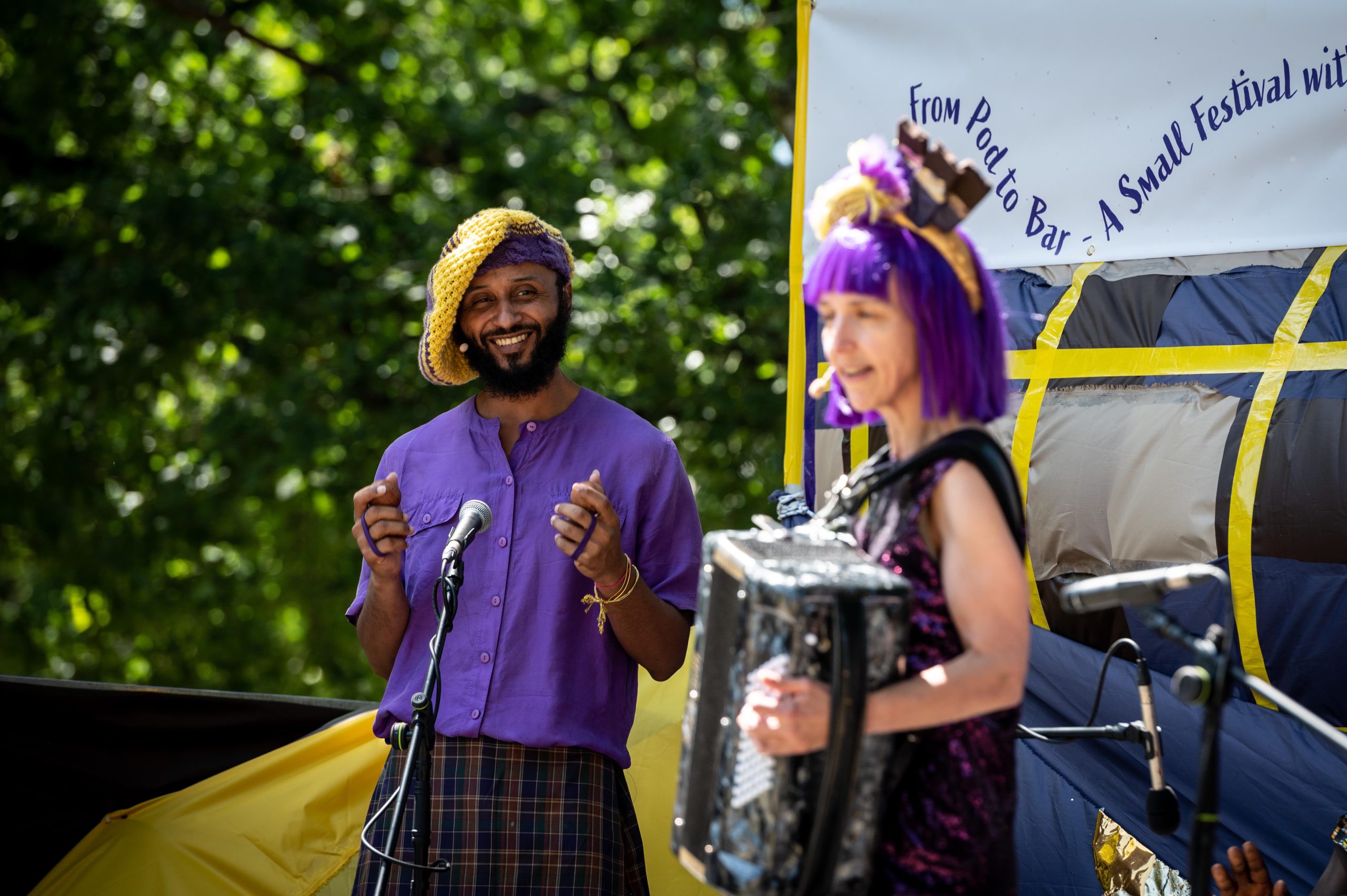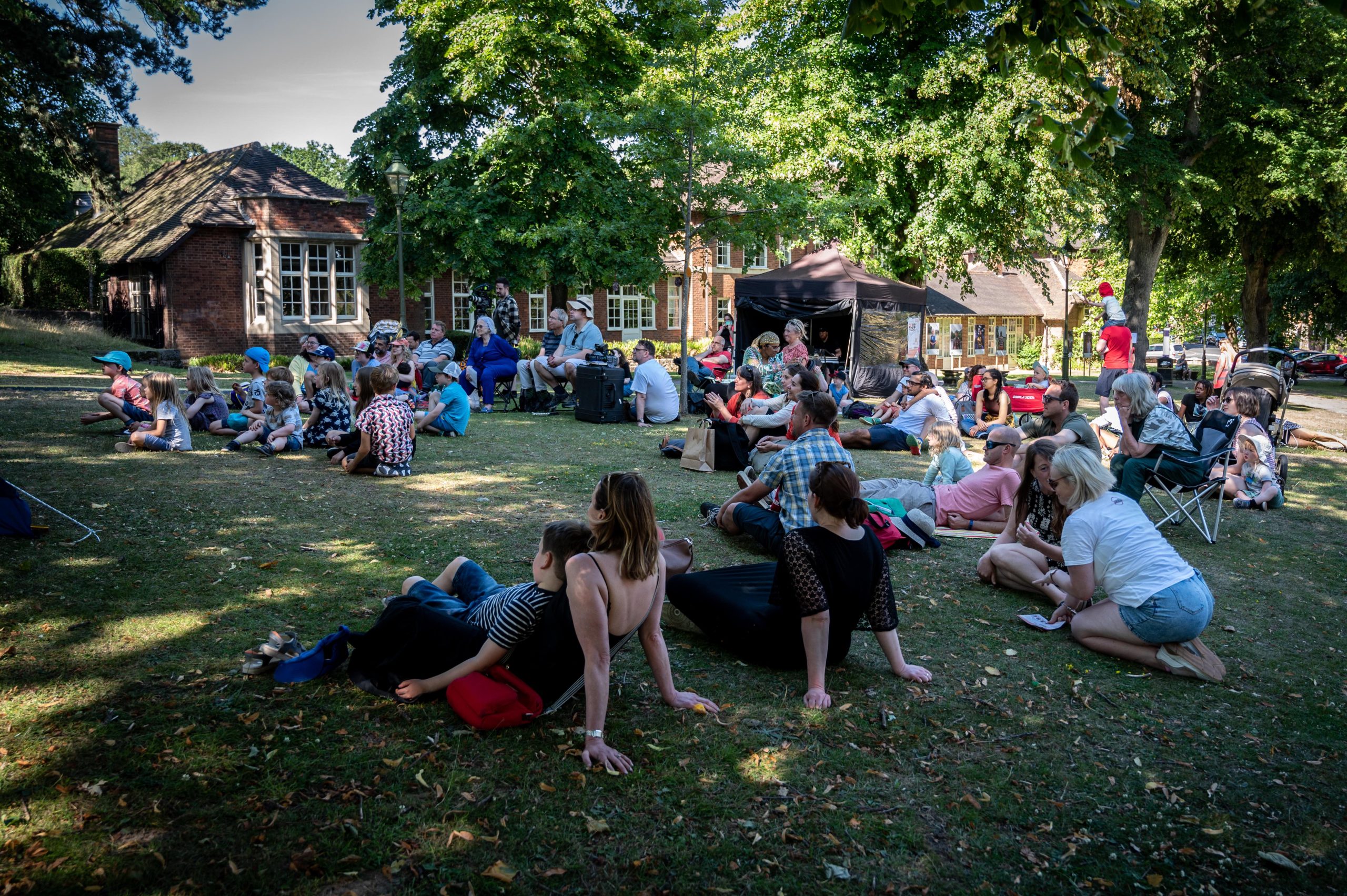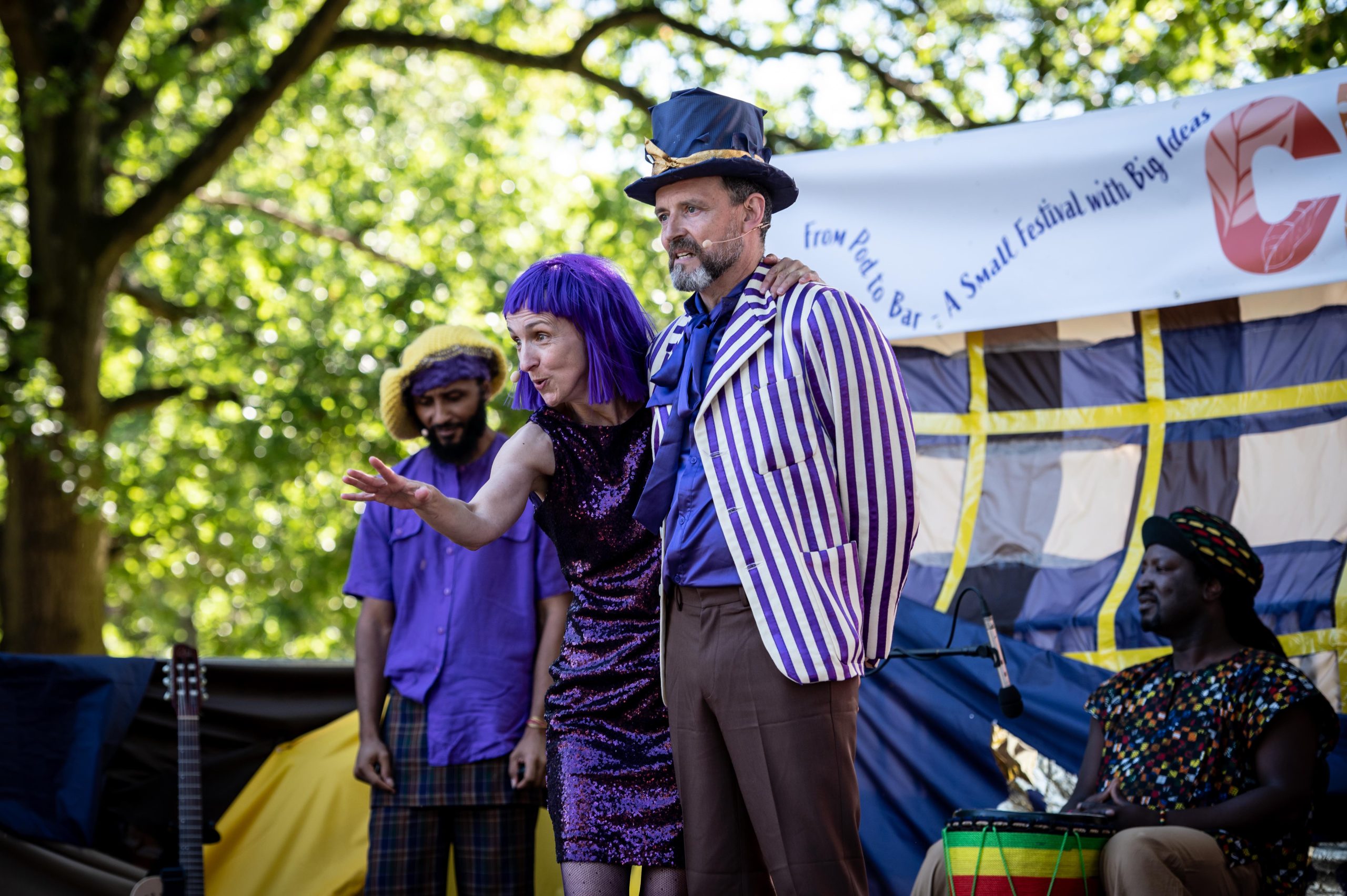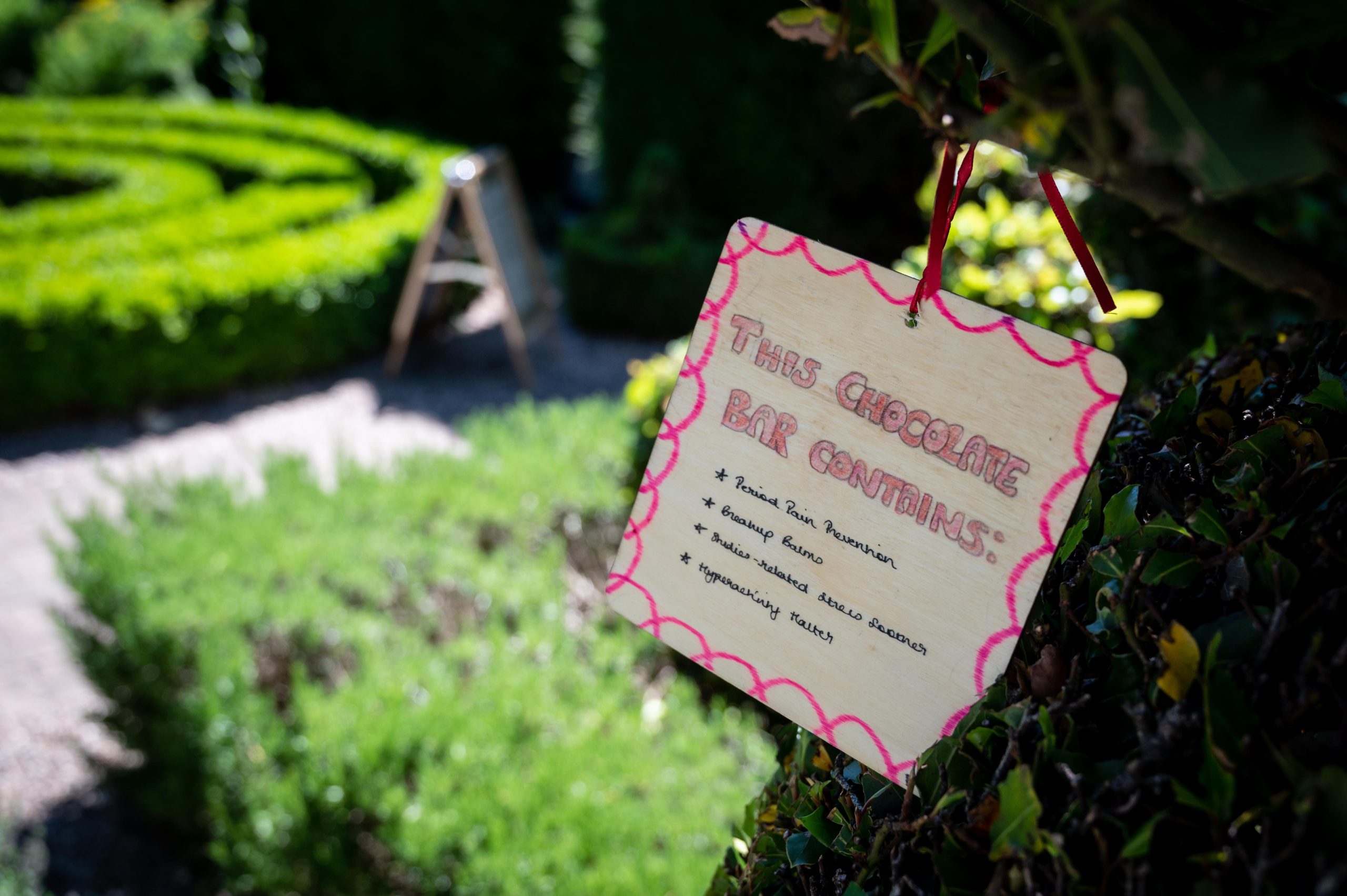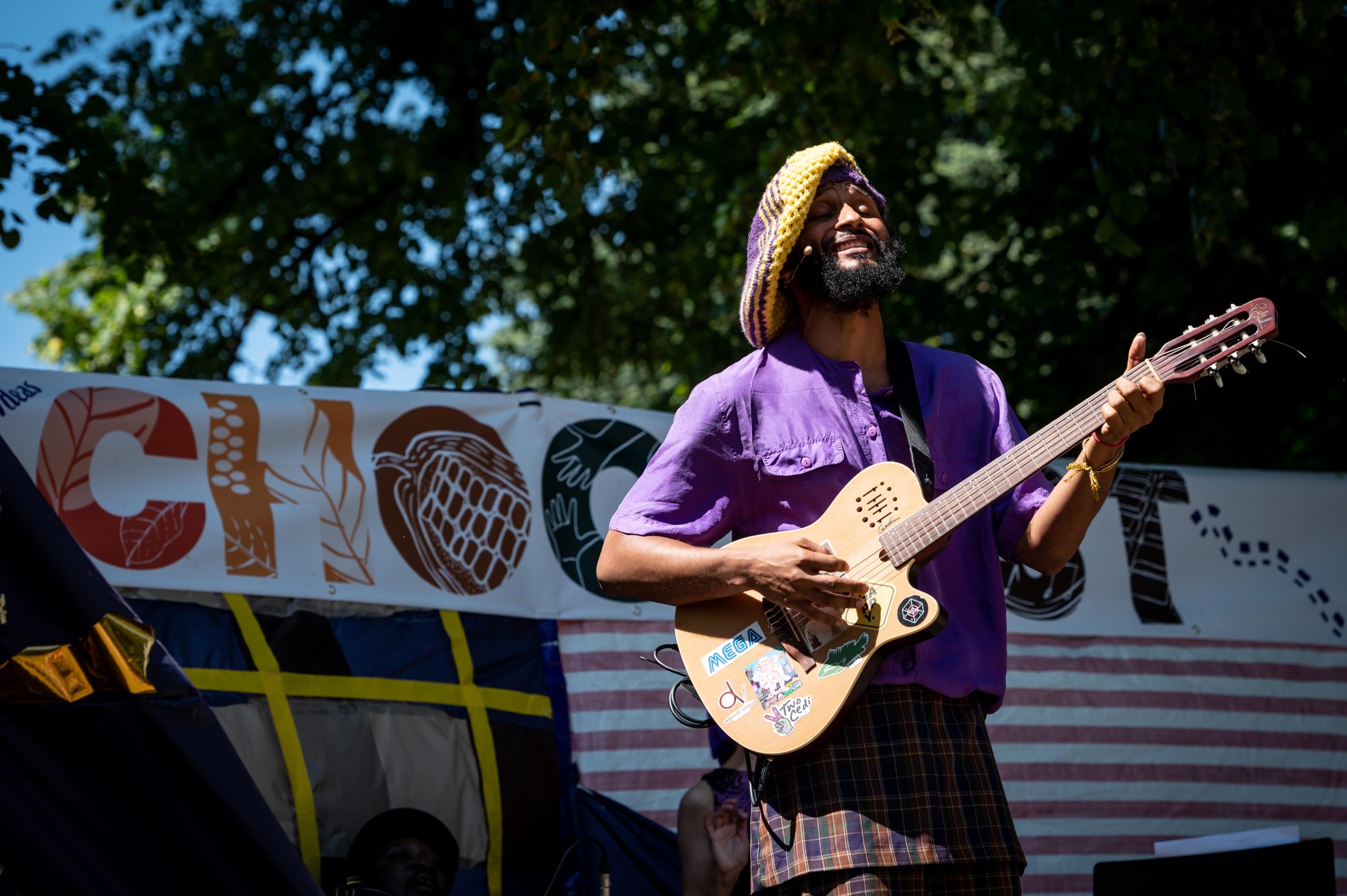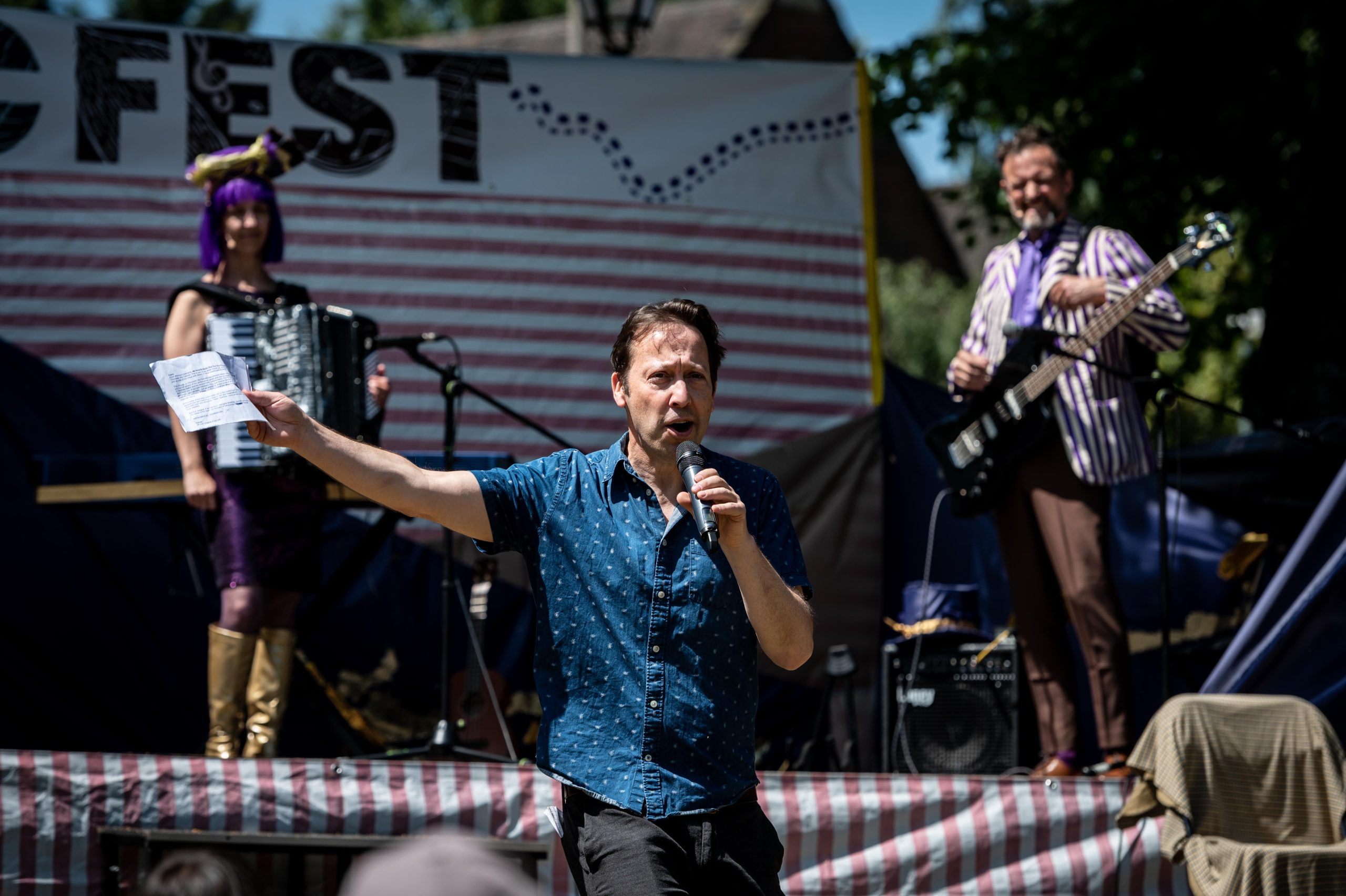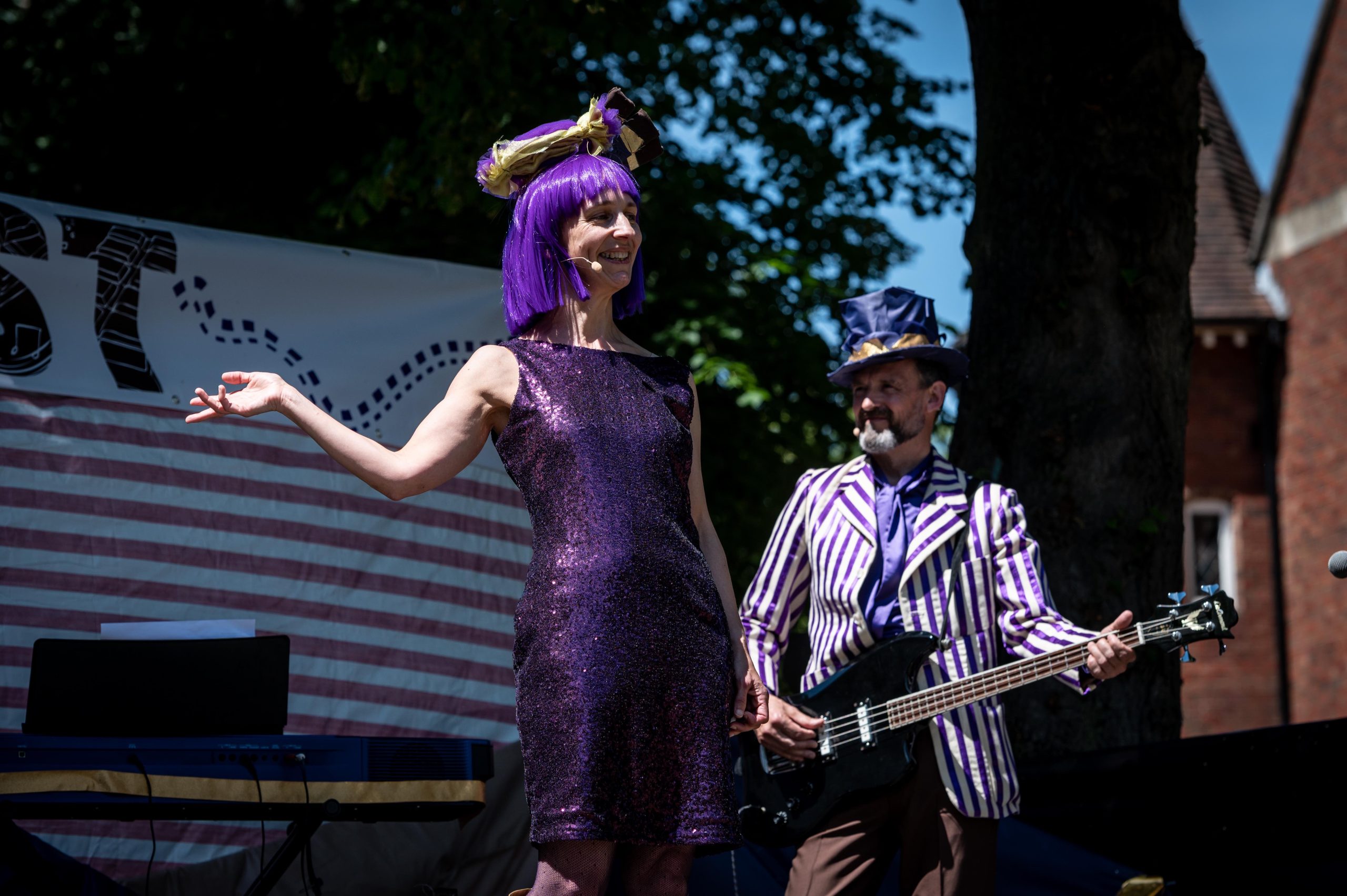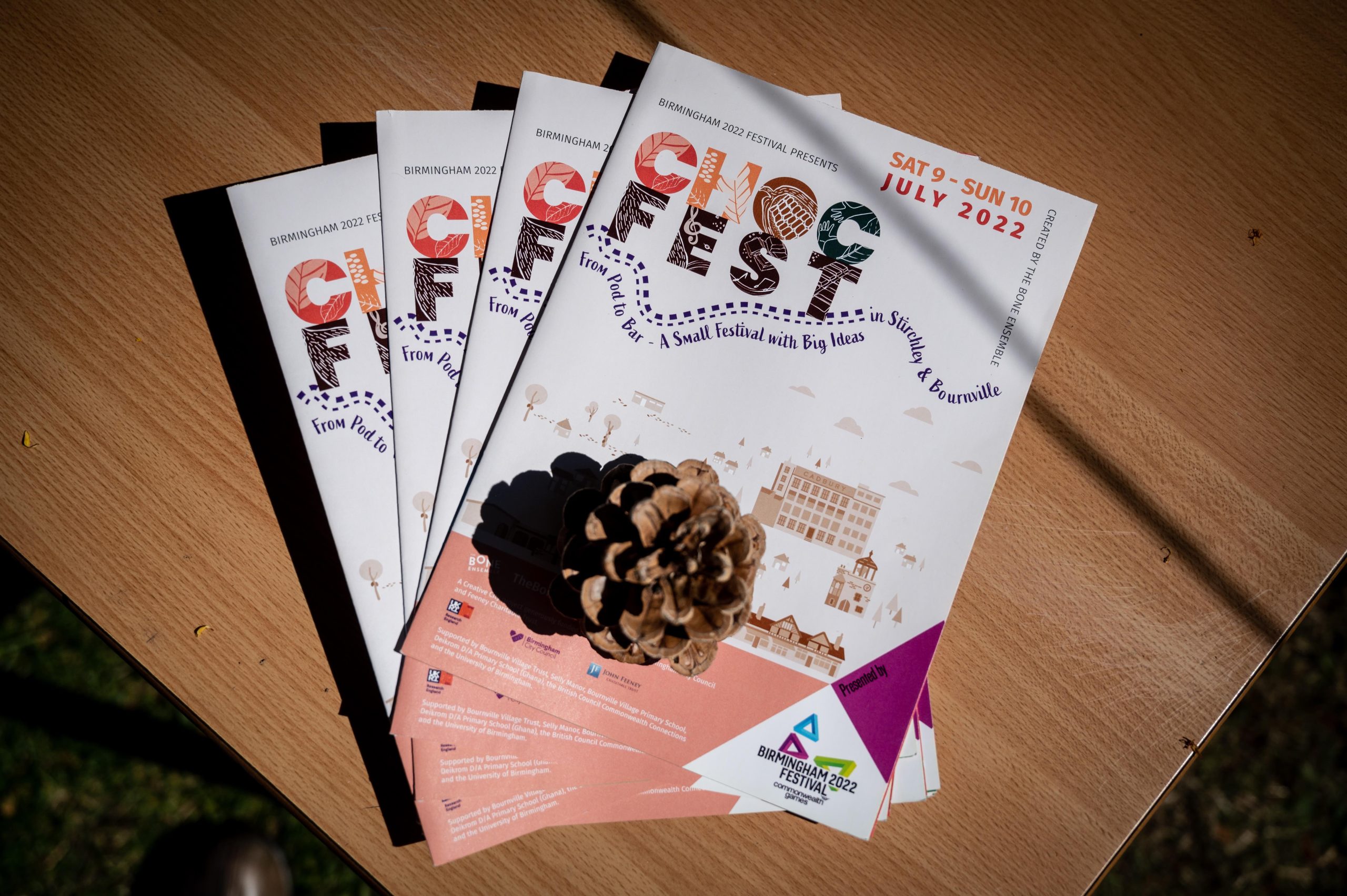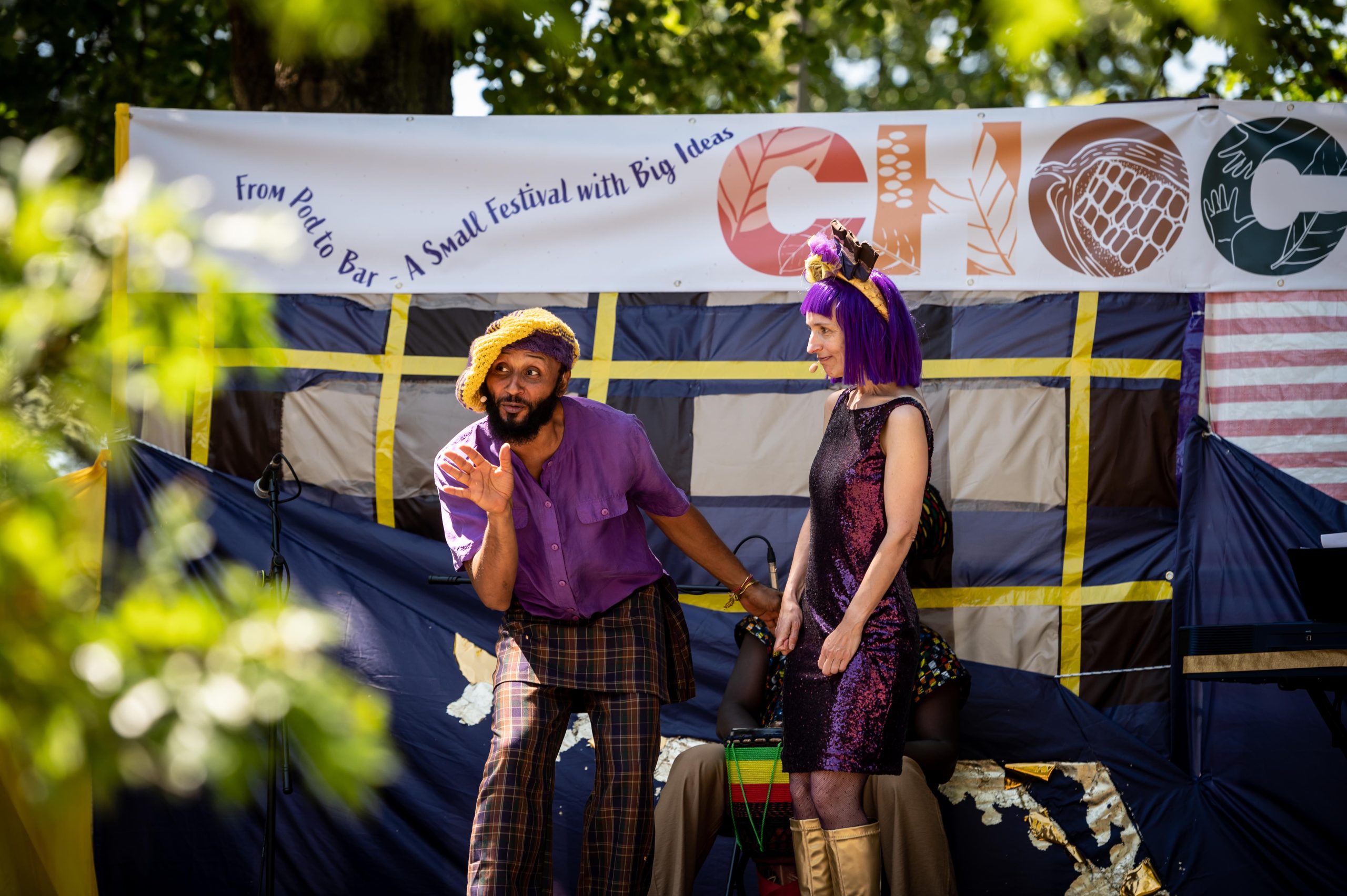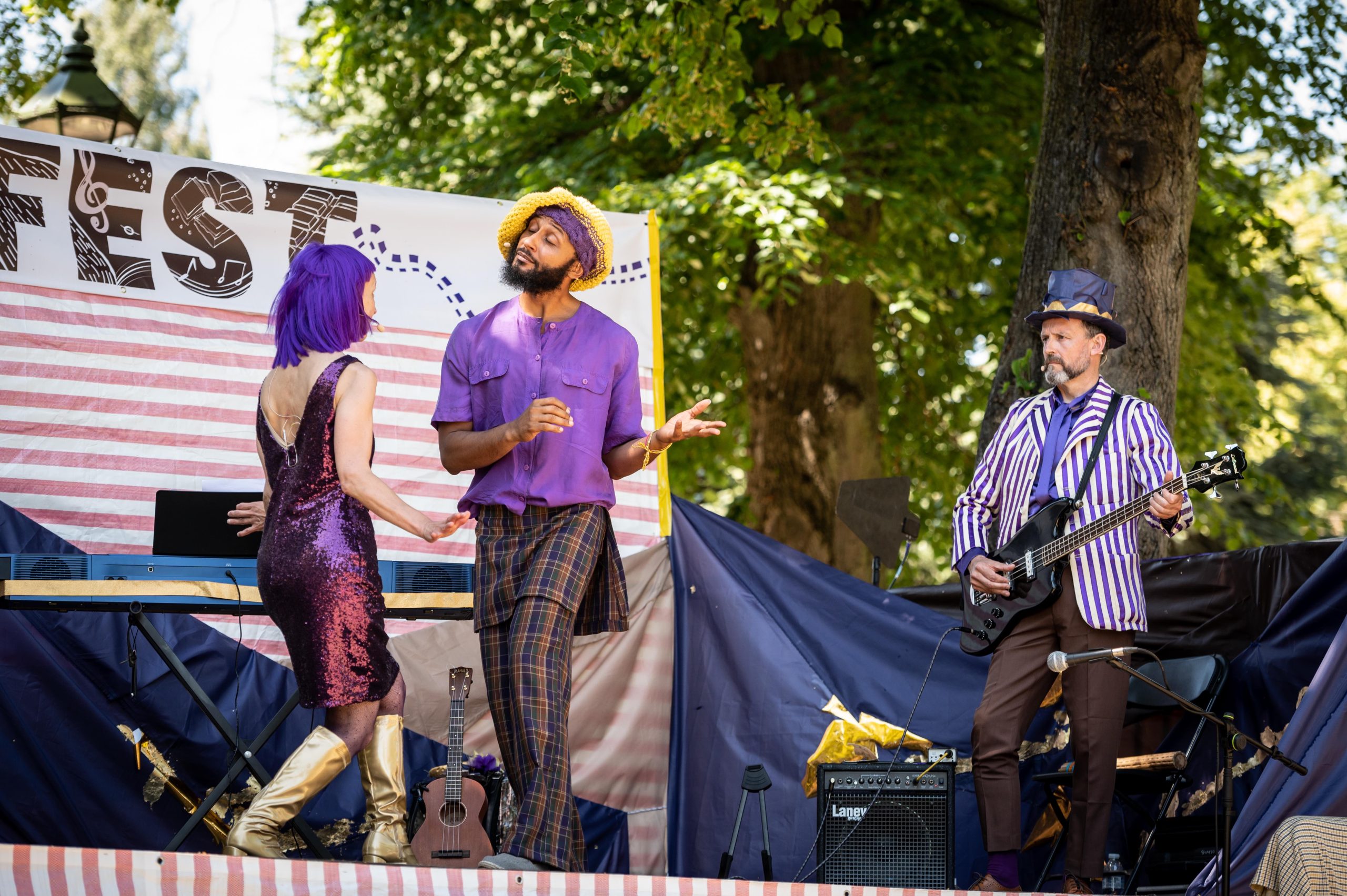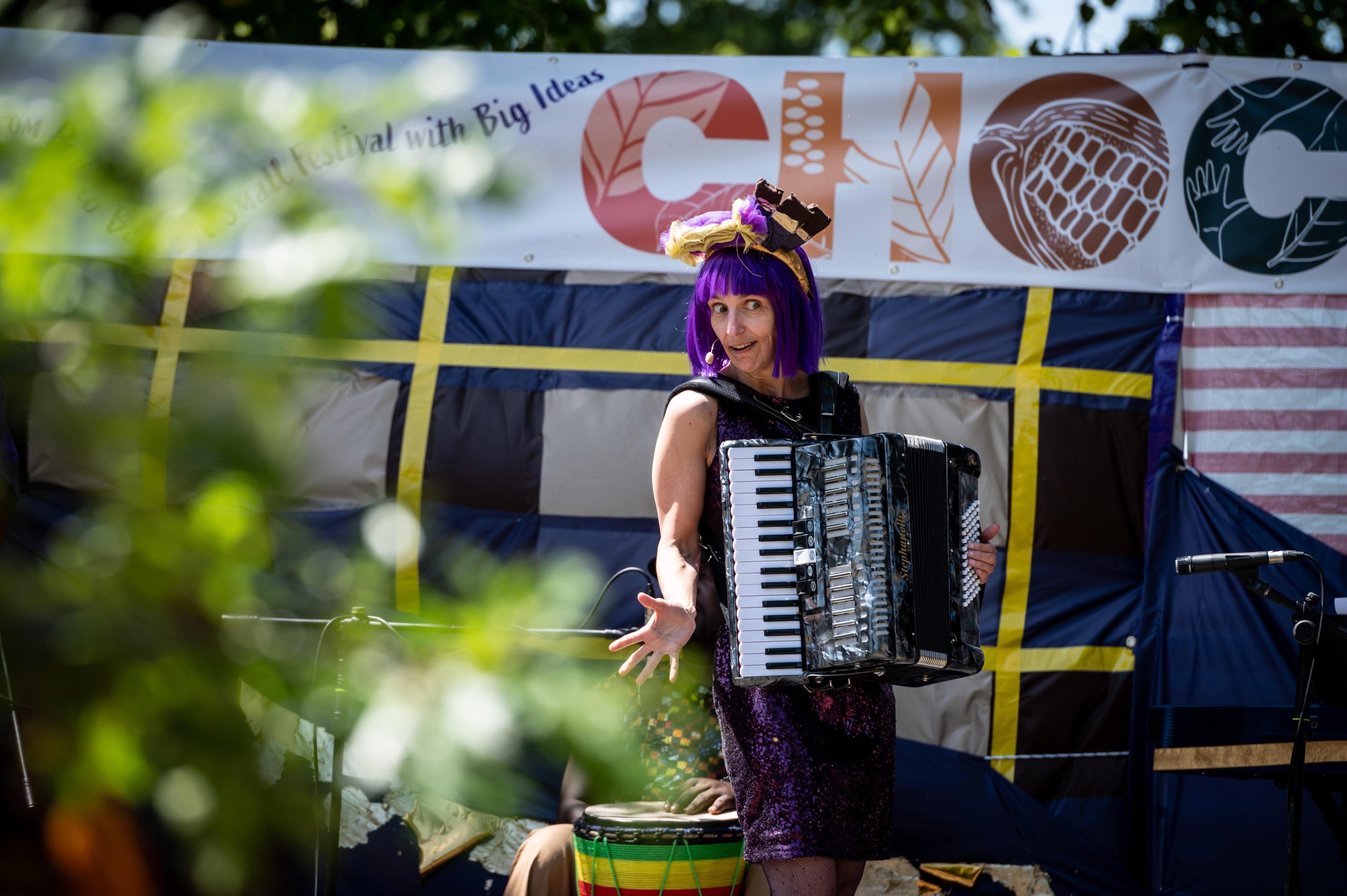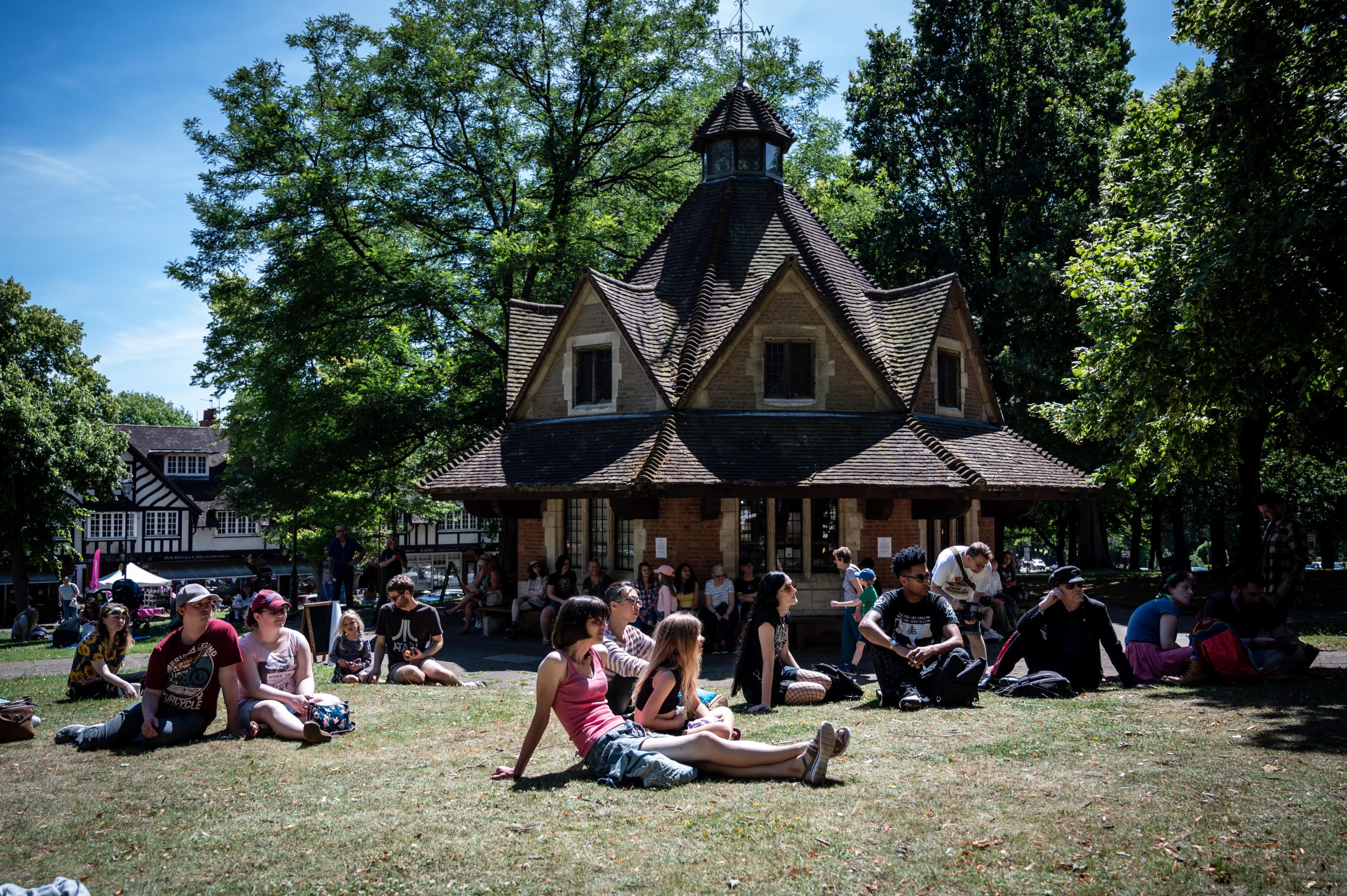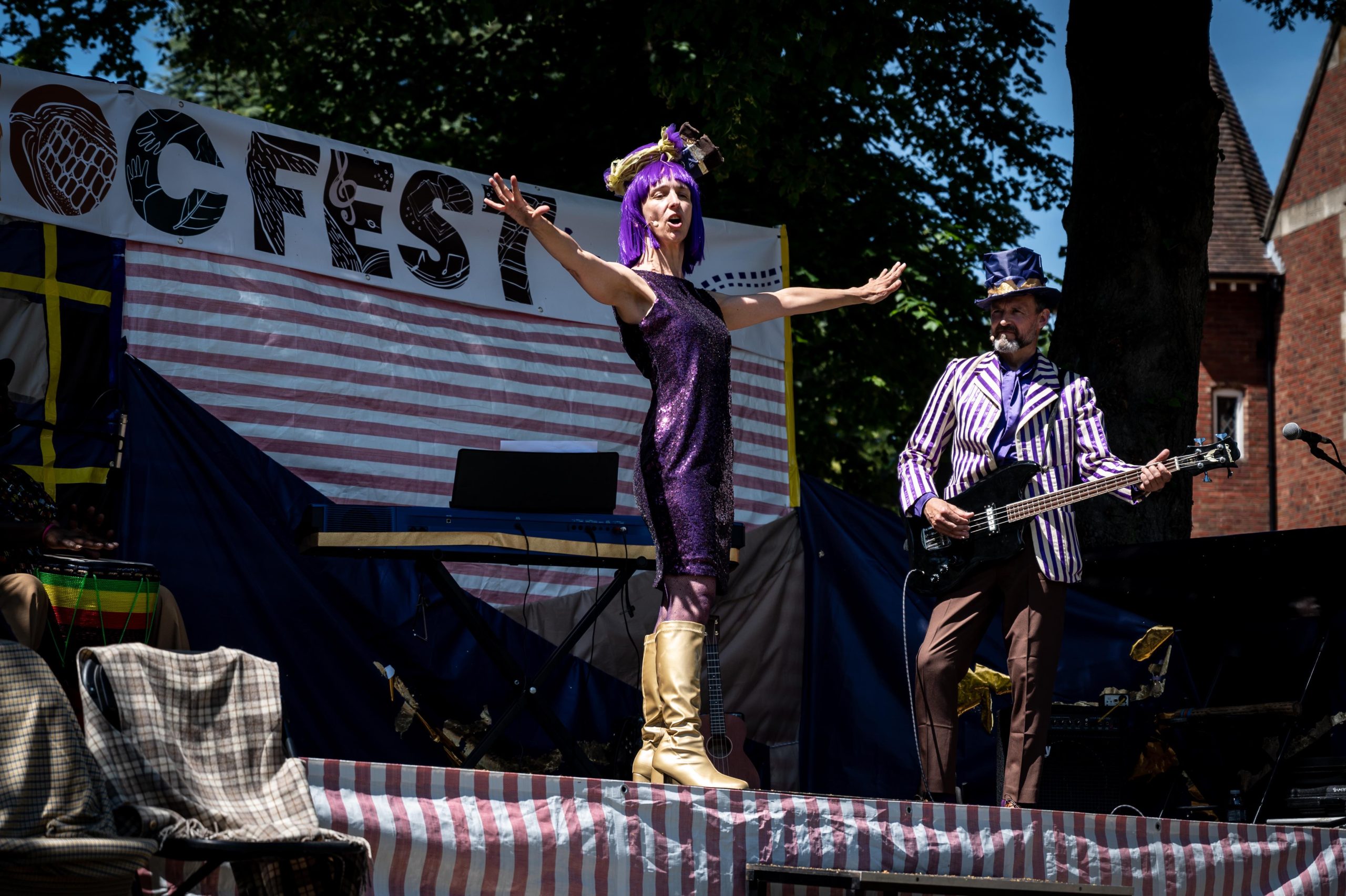 Images (c) Graeme Braidwood
Audiences were invited to follow the ChocFest trail map, designed in collaboration with children from Bournville Village Primary School and Deikrom D/A Primary School, Ghana – to navigate their way through the tasty weekend! The two-day event on Saturday 09 and Sunday 10 July 2022 featured performances, film and audio installations and drop-in workshops in and around Stirchley Baths, Selly Manor and Bournville Village Green – with sweet treats thrown in along the way courtesy of Bournville Bread Basket and Kafenion and our own chocolate stout exclusively available from Attic Brew.
The free and un-ticketed pop-up festival was aimed at children aged 9 and upwards and was a hit with everyone who joined us!
ChocFest was designed in consultation and collaboration with a number of groups and organisations from the local communities living and working in Bournville and Stirchley, as well as the cocoa-growing communities from Ghana including:
Amankwatia Cooperative Society Cocoa Farmers
Here is a film they created for ChocFest which was screened in the glorious Minworth Greaves at Selly Manor.
We also collaborated with,
Crunch Writers Group &

Leaf Creative Arts Memory Cafe and Rowheath House

 
Below you can listen to some of their chocolatey memories taken from Leaf's Creative Art Memory Café at Selly Manor.
CHOCFEST MEMORIES LEAF CREATIVE ARTS MEMORY CAFE
And finally, we held a series of workshops with children from:
Bournville Village Primary School &
Deikrom D/A Primary School, Ghana
They worked with our 3 schools exchange artists Ella Barraclough, Lauren Brown and Frances Yeung and each other, to learn about how cocoa impacts their parallel lives and created a series of art work and creative writing, as well as making a Podcast with Lauren and inspiring the artwork Frances created for our ChocFest trail map.
You can check out their Podcast as well as some of the artwork and images from the project, and the ChocFest trail map below.
A Creative City Project generously funded by Research England, Trust Birmingham City Council and Feeney Charitable Trust
Supported by Bournville Village Trust, Selly Manor, Bournville Village Primary School, Deikrom D/A Primary School, Ghana, the British Council Commonwealth Connections and the University of Birmingham.